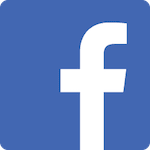 It's a great atmosphere, the Masters & Instructors make every class fun while learning. I cannot thank everyone enough for everything they have done for Ryan. I highly recommend to others!

Tania Makarenko M.Sc., R. Psych, Registered Psychologist
I appreciate and value my experience training with Master Rim's TaeKwonDo in part not only because of the outstanding level of experience, skill and accomplishment that the school offers its students, as well as the inviting, non-judgemental and motivating environment they have created that serves to facilitate greater learning potential.

Master Shelley Vettese-Baert, Bronze Medalist in Taekwondo-1992 Barcelona Olympics
Master Seoungmin Rim is not only a great instructor and master coach in Taekwondo, but is a man with great expertise, commitment and integrity. He has contributed greatly to my success at provincial, national and international competitions, I have been fortunate to be coached by this very knowledgeable Taekwondo Master and privileged to have him as a mentor, coach, and friend.

Hee Ho Lee, First Lady of Republic of Korea
I truly respect Mr. Rim's effort, dedication and sacrifice.

Cannot thank Master Rim and his team enough for what they've done for Max. Being from Fort McMurray they welcomed him with open arms, showered him with gifts, and exposed him to 1st class teaching. I encourage everyone in the Calgary area to pay a visit. Your generosity is greatly appreciated.

I train at Master Rim's in Airdrie (and sometimes Red Deer or Calgary) both as an adult student and with my daughters. I have previous experience in martial arts and I have spent lots of seasons coaching kids in soccer and swimming. The caliber of the Masters and Instructors there is unparalleled, both in their dedication as martial artists and their ability to connect with their students, especially kids. I wholeheartedly recommend Master Rim's as an centre of excellence in martial arts instruction for anyone from beginner to black belt.

Un Yong Kim, President of The World Taekwondo Federation
Seoungmin Rim is one of the Masters sacrificing himself for the dissemination of Taekwondo.

Dutchak M.V, Deputy Minister of Ukraine National Physical Education and Sports Committee
We, Ukraine National Physical Education and Sports Committee, strongly believe that Master Seoungmin Rim's is one of highly qualified experts with knowledge and experience which he has proven through teaching.

I am thoroughly enjoying my Taekwondo journey to my black belt. I am happy to come to class because of the excellent instruction and caring atmosphere. I am gaining confidence, patience, wisdom and courage to become a more peaceful, open-hearted, respectful human being in my daily life. The dedicated teachers are kind, encouraging, humble, value-driven, and have a genuine special talent with people. They consistently inspire me to be the best I can be in all aspects of my life and to reach my maximum potential, both physically and mentally.

Jody Dennis M.Ed, Elementary School Principal
Personally, I am becoming a better teacher and student because of my Taekwondo experience. I am learning a brand new skill set, which is difficult for me. I am more empathetic and understanding of my own students as they learn new skills in my classroom. I am reminded daily of how challenging the learning process truly is. I am thankful and feel blessed to be part of well-respected Taekwondo family.
Incredible confidence for the children! Respect, confidence, agility, balance!! The Masters are fantastic!

love, love, love! they are awesome teachers of taekwondo which includes RESPECT - my son loves this class and has really come out of his shell since attending.

Great instructors! My son is more confident and discipline. I would recommend to anyone

My little guy enjoyed it so much that we signed up my middle daughter, then my oldest daughter, and now my wife and I are doing it too! It's as entertaining to watch as it is to participate. The kids always have smiles on their faces. Loads of fun!

Great masters who are humble and friendly.

Would recommend Master Rim's to any family !
Master Kim and the team in Red Deer are amazing . I have worked with children for many years and was blown away with the excellence and fun he teaches with. He makes each child feel special
My son entered his training due to some bullying at school , and since entering Master Rim's he has gained confidence and self esteem and has learned to handle these situations in a positive way.
So thankful for this club and would recommend it to anyone .

I go to master rims and it is the best place to train mind body and soul